I can't tell you who won, but I CAN show you some of the marvelous angels I met on that fine day:
1. Let's start with a celebridog…Doug the Pug! I snapped this shot while he was answering some questions on the red carpet.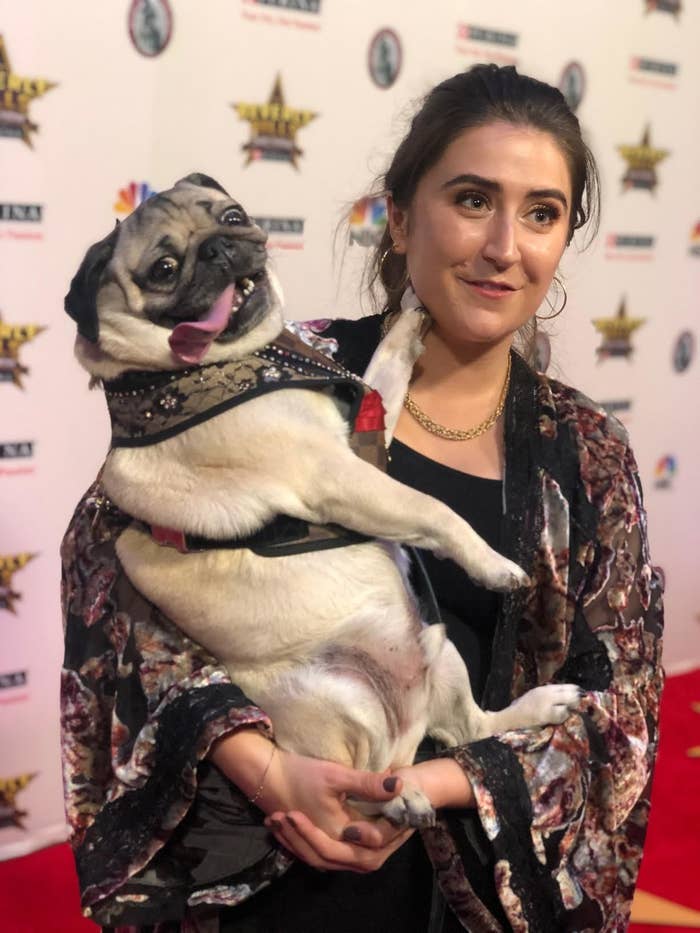 And you best believe I got a selfie (kinda)!
Open Next Page To See More